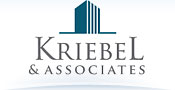 Contact Us
Real Estate Development
Construction Management
Kriebel & Associates – Testimonials:
"Fred possesses a high level of technical construction know-how, a thorough understanding of the overall development and construction process, as well as superb leadership, communication and management ability. I strongly endorse Fred as a competent building executive of the highest integrity who can provide sound leadership and skill in all aspects of multi-family development and construction."
Max Gardner, President
Irvine Apartment Communities
"Fred has the critical communication, leadership and management skills needed in directing high-performance teams to ensure projects are delivered successfully, on time and within budget. I highly recommend Fred to anyone seeking executive leadership focused in the commercial real estate development and construction field."
The late Don Fisher, Chairman
Gap Inc.
"I have known and worked with Fred for more than 25 years. Fred has extensive experience in all facets of the construction process. I can attest to Fred's ability to "get the job done". He is knowledgeable, practical, and fair in all of his dealings."
Gordon Marks, Chairman Emeritus
Swinerton Builders
Fred – Just a personal note of thanks for your fabulous efforts on the 901 Cherry project. Our office is honored to have a chance to work with people of such professional and personal quality. Thanks so much."
William McDonough, Founding Partner
William McDonough & Partners
"…Fred showed himself to be highly experienced and very knowledgeable. His professional demeanor was calm, well-measured and solution-oriented. He consistently worked towards an atmosphere of problem-solving, all with the goal of benefiting the project. I appreciated his ability to be fair-minded to all involved and commend his leadership in solving the often "sticky issues" that go with major projects. I would welcome the opportunity to work with him again".
Philip Terhosrt, Principal
Thomas Cox Associates, Architects